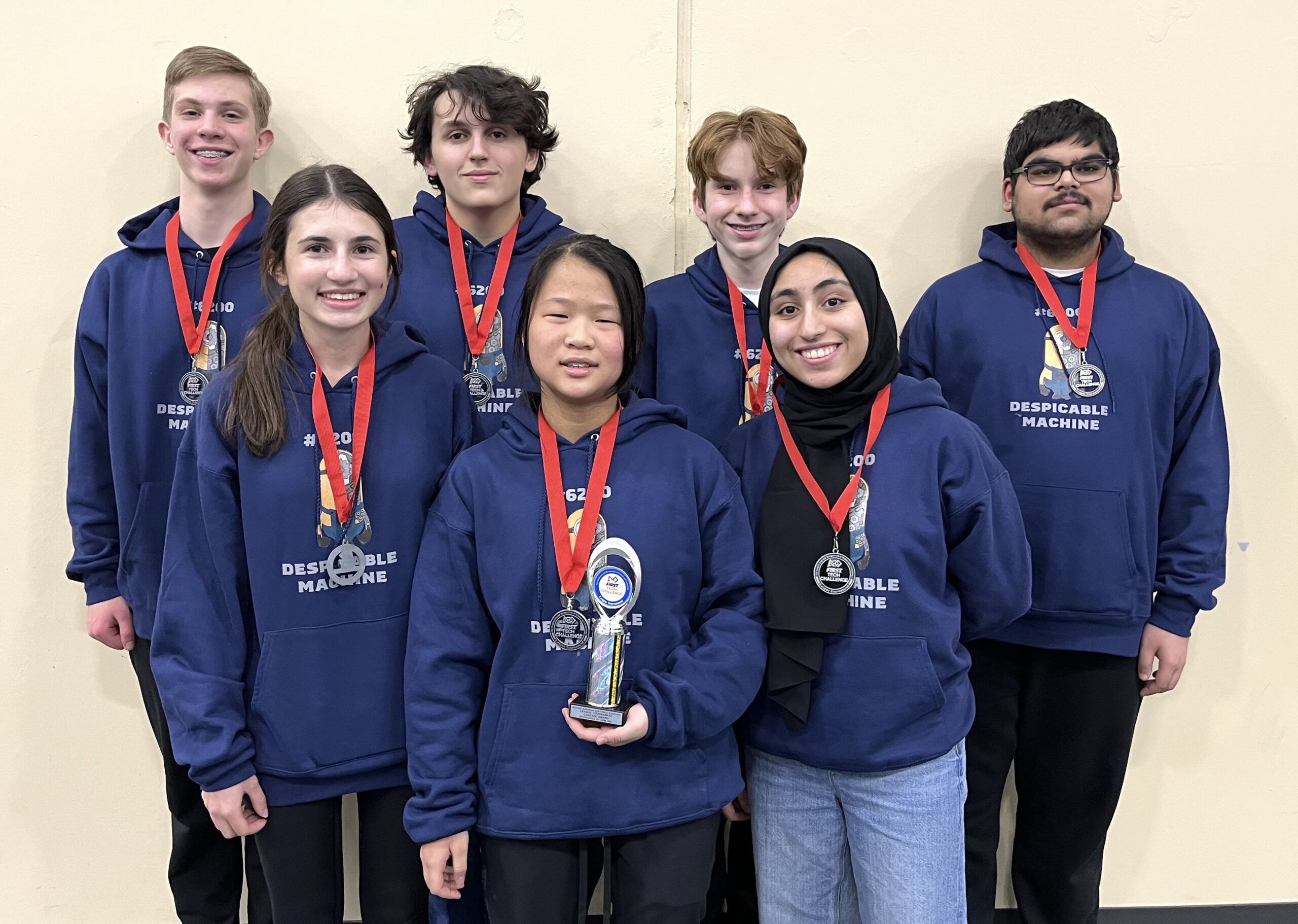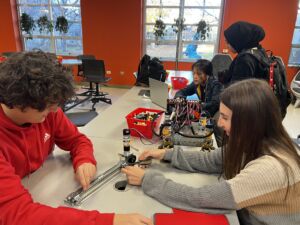 PivotGen is pleased to announce we will be sponsoring Despicable Machine for their 2023-'24 season. They are a robotics team based out of Barrington High School, a public high school in Barrington, IL which competes in the FIRST Tech Challenge (FTC). FIRST is a volunteer-driven robotics community that prepares young people for the future by advancing youth experience in science, technology, engineering, and math (STEM). Founded in 1989, FIRST combines the excitement of traditional sports with the rigor of STEM learning. The organization now reaches millions of people with programs that have a proven impact on learning, interest, and skill-building inside and outside of the classroom.
Teams like Despicable Machine who participate in the FIRST Tech Challenge (for Grades 7-12) learn to think like engineers. Teams design, build, and program robots to compete in an alliance format against other teams. Robots are built from a reusable platform, powered by Android technology and programmed using a variety of levels of Java-based coding. Each FTC season concludes with regional championship events, culminating in the annual FIRST Championship in April. To learn more about the upcoming season, this year's game and event schedule, check out the FIRST Tech Challenge Website.
Despicable Machine (team 6200) has been competing since 2012, though as a school-based team, the individual members turn over every few years. In the 2022 season, the co-ed team of 8 won several awards at regional and state events. At the Illinois Suburban Northwest League Tournament, Despicable Machine won the Control Award—for teams that use sensors and software to increase their robot's functionality in the field—and took third place for the Inspire Award—presented to teams that best embody the challenge of the FIRST Tech Challenge program. After reaching the competitive Illinois State Championship, they won third place for the Think Award, given to teams who best utilize creative thinking to overcome engineering obstacles.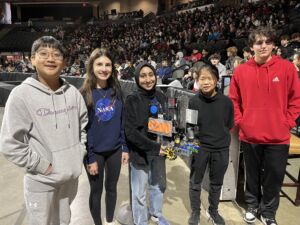 PivotGen is thrilled to sponsor Despicable Machine at the Diamond tier, supporting not only their season competing in the FTC, but also their extensive outreach and education work. The team visits junior high and elementary schools as well as other community events to teach lessons and hold demonstrations of STEM concepts (plus showing off their own robots). Last year, for example, the team visited the Elgin Boys and Girls Club at Helen Keller Junior High, designing a personalized STEM curriculum for students there, and providing the materials to conduct experiments with the students. They aim to foster a welcoming environment, accepting anyone and everyone regardless of age or experience to begin training the next generation of engineers and problem solvers. In the upcoming season's outreach, they hope to expand to younger kids and especially involving more girls. PivotGen understands that the future of the planet is in the hands of the youth, and we have the responsibility to support them and ensure they are prepared for all the challenges that lie ahead.