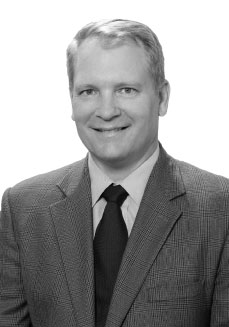 Tim Rosenzweig
Chief Executive Officer
PivotGen's co-founder and Chief Executive Officer, Mr. Rosenzweig brings more than 30 years of financial and executive experience, primarily in the renewable energy sector. Mr. Rosenzweig previously served as co-founder and CFO of FirstWind, a leading wind power developer. He also served as CFO of SolarReserve, a leading global developer of utility-scale solar power projects. Prior to his role with SolarReserve, Tim was the CEO of Goldwind USA. Tim holds a BS in civil engineering from Johns Hopkins and an MBA from Columbia.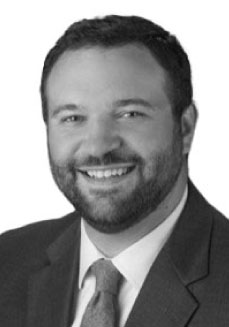 Andrew Evans
Chief Commercial Officer
PivotGen's co-founder and Chief Commercial Officer, Mr. Evans is responsible for project origination and development, product development, and mergers and acquisitions. Mr. Evans brings ten years of renewable energy and management experience. He was previously the Director of Commercial Transactions for Goldwind USA, the North American subsidiary of Goldwind Group, the world's second largest wind turbine manufacturer.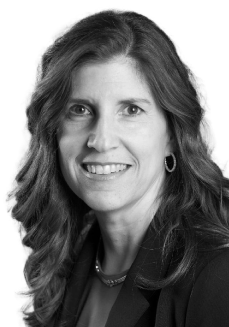 Shari Erwin
Chief Financial Officer
Shari Erwin is PivotGen's CFO. Shari has been in the renewable energy industry for over 8 years, most recently as the CFO of Goldwind USA, Inc. Throughout her career, she has managed and contributed to numerous due diligence processes, including over 200 MW of wind projects, and has experience with tax equity financing. Shari has also worked in the consulting world, and prior to that, she practiced law, primarily focused on tax law, for over 8 years. She holds a BA in Accounting and a JD, both from DePaul University in Chicago.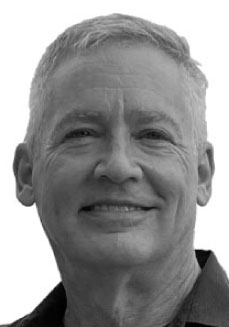 Bob Grimley
VP of Engineering
As PivotGen's VP of Engineering, Mr. Grimley is responsible for technical evaluation of repowering technologies and project assessment. Mr. Grimley brings over 38 years of technology development and systems engineering experience, primarily in the energy and renewables sector. Previously, Mr. Grimley served as both the head of Technology Development and Systems Engineering Mgr. at GE Wind Energy. In these roles, he led teams that designed GE's new onshore and offshore wind turbine models and developed, and implemented new wind turbine technologies, which helped GE grow its wind business annual revenue to multi-billion-dollar levels. Mr. Grimley holds a BS in mechanical engineering from Northeastern University.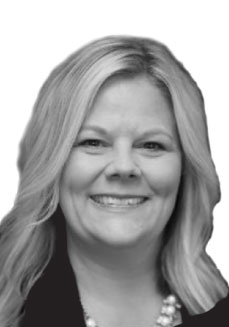 Jen Karrson
General Counsel
PivotGen's General Counsel, Jen Karrson is a corporate law specialist with over 16 years of experience in commercial transactions, including 11 years in the renewable energy industry. Jen was previously Senior Counsel at a financial services company and, prior to that, VP and Deputy General Counsel at Invenergy, where she oversaw corporate and commercial legal matters of the company in the US and Canada and was involved in a wide variety of transactions, including corporate and project financing transactions, acquisitions of project assets and corporate level restructurings. Jen holds a JD, cum laude, from Loyola University Chicago and a BS from the University of Illinois in Biology.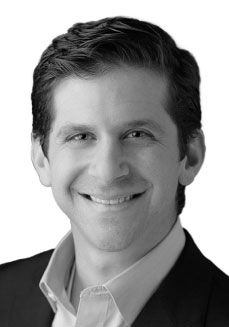 Dan Venuti
VP of Development
PivotGen's Vice President of Development, Dan Venuti has over 10 years of experience and has led teams responsible for 3 GW of clean renewable energy, an investment of roughly $3B. Prior to PivotGen, Mr. Venuti held various leadership roles at NextEra Energy with the most recent being Director of Development and Origination. Prior to his time at NextEra, Mr. Venuti worked for ExxonMobil and the 7-Eleven Corporation in roles encompassing development, strategy and finance. Mr. Venuti holds a BS from the University of Florida in Finance and Communication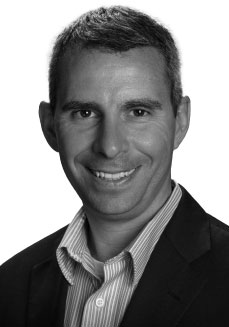 Bryan Reed
Director of Project Execution
PivotGen's Director of Project Execution, Bryan Reed has nearly 15 years of experience in the Renewables industry and has led both development and technical teams in the development and operation of dozens of wind and solar sites. Prior to PivotGen, Mr. Reed held various leadership roles in GE Renewables and NYSERDA, most recently supporting the technical and operational implementation of RePower and other wind site upgrades. Prior to joining the Renewables industry, he was a nuclear Submarine officer in the US Navy. Mr. Reed holds a BS from the US Naval Academy, a Master of Engineering Management from Old Dominion University, an MBA from Indiana University, and a PE license in NY State.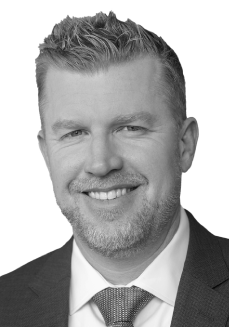 Nick Henriksen
VP of Development
PivotGen's Vice President of Development, Nick Henriksen has over 15 years of experience in development of utility scale renewable energy projects. Nick previously managed North American strategy and execution for Eurus Energy and prior to that, worked for subsidiaries of Spanish wind turbine manufacturer Gamesa in both development and equipment sales roles. He holds a BA in American History from Haverford College and a MA from Johns Hopkins Paul H. Nitze School of Advanced International Studies.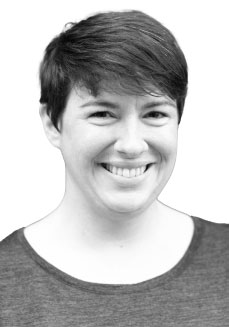 Emily Heavey
Operations Manager
Emily Heavey is PivotGen's Operations Manager. Emily has spent years facilitating operational efficiency and communication as well as developing organizational systems across several industries with nearly 5 years in renewable energy. Her experience includes research, data analysis, and GIS mapping. She brings order from chaos and insists upon proper documentation. Emily holds a Bachelor of Arts from Loyola University, Chicago.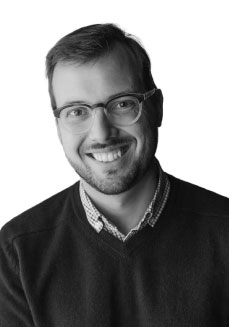 Lucas Michelini
VP of Finance
Lucas assists PivotGen with his expertise in structured finance for utility-scale renewable energy projects, specializing in tax credit optimization structures and project debt. Lucas has over twelve years of experience in M&A and project finance. Prior to joining PivotGen, he worked at both GlidePath and Acciona Energy, during which time he worked on financing structures for standalone battery storage, solar PV, and wind repower opportunities and supported over $1B of executed buy-side, sell-side, tax equity and debt transactions plus due diligence on over 7.5 GW of renewable energy projects. Prior to his work in the energy sector, Lucas supported management of a portfolio of tax-exempt bonds and related securitizations backed by affordable housing projects. Lucas holds a Bachelor of Arts in Economics and Sociology from Northwestern University.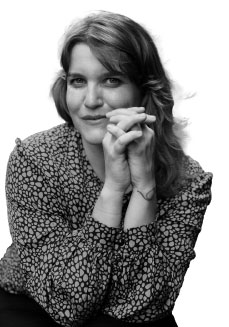 Laurie Mazer
Senior Developer
Ms. Mazer has nearly 20 years of hands‐on renewable energy development experience. She understands current energy markets and all aspects of project development. She has managed teams in both wind energy and solar power and has worked across both utility‐scale and distributed generation renewable energy projects and portfolios. Mazer guides her clients through all aspects of energy project development including real estate, asset sales, feasibility analysis, environmental and permitting issues, contract negotiation, and construction management. She specializes in greenfield market entry strategy and buy-side diligence. Additionally, Mazer has advised on over 15 gigawatts (GW) of merger and acquisition transactions and financings in both solar and wind. Prior to starting her own boutique advisory firm, she was the Vice President of Development for LightsourceBP.